Hawai'i KIDS COUNT features a variety of useful resources:
National KIDS COUNT Data Center
This data center includes access to hundreds of indicators of child well-being, including economic status, health, safety, and risk factors. Data are available by state and across states, with smaller geographic breakdowns presented where available. The data center also highlights the status of Hawai'i's children and youth, with some of the state data provided by the Center on the Family.
For more information, please contact: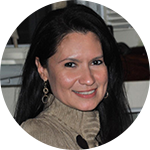 Ivette Rodriguez Stern, MSW
Junior Specialist
istern@hawaii.edu
(808) 956-3844