Substance abuse is a significant public health problem, which has devastating impacts on many individuals and families in our community. According to the National Institute on Drug Abuse, the costs of substance abuse are as high as the costs of diabetes and cancer combined. The key to combating drug abuse is prevention. The most effective approach to prevention is to target adolescents and youths, not only because they are most susceptible to influences, but also because delaying the first use of the substance can lower the chance of them becoming chemically dependent later in life.
In the past 15 years, the Center on the Family has been collaborating with state and federal partners to provide training, needs assessment, prevention intervention, and evaluation services to substance abuse prevention stakeholders in the state. Our main goal is to build the capacity of the state's prevention infrastructure to implement the Strategic Prevention Framework (SPF) in Hawai'i.
The SPF is a five-step process that includes: 1) Assessment, 2) Capacity Building, 3) Planning, 4) Implementation, and 5) Evaluation, with the emphasis on cultural competence and sustainability throughout the process. In 2018, the State Department of Health Alcohol and Drug Abuse Division received the Partnerships For Success (PFS) grant—a five-year federal award— to implement SPF with a focus on underage drinking prevention. Key features of the PFS project are to:
support the development of a comprehensive and sustainable substance abuse prevention infrastructure that is responsive to the emerging needs of Hawai'i's diverse populations;
utilize the SPF to select and implement culturally appropriate evidence-based programs, policies, and practices to address high-risk communities and populations; and
create, revitalize, and enhance community mobilization and collaboration between federal, state, and community partners.
The Center on the Family provides implementation support and evaluation services to the PFS. This project is funded by the Alcohol and Drug Abuse Division of the State Department of Health.
For more information, please contact: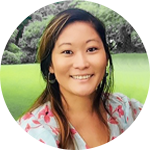 Sandé Flores, MPH
Project Coordinator
sknitta@hawaii.edu
Sarah Yuan, PhD
Principal Investigator
sarah.yuan@hawaii.edu